Allianz, QUEST Investment Partners acquire office complex in Berlin
Focus Teleport is a fully leased office complex that will be upgraded in line with Allianz Real Estate's manage-to-core strategy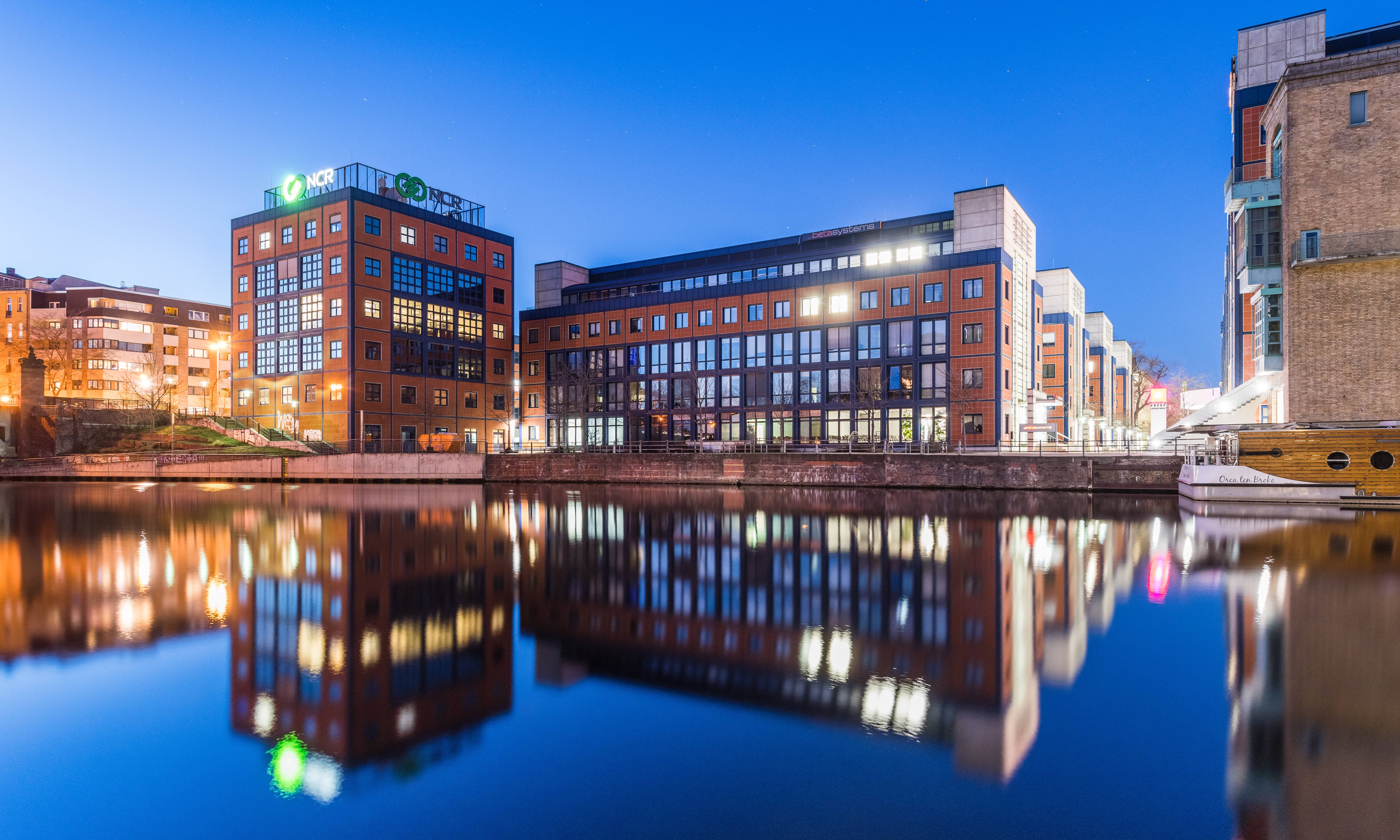 Focus Teleport office complex, Berlin
Allianz and QUEST Investment Partners have formed a new 50:50 joint venture to acquire Focus Teleport, a fully leased office complex in central Berlin which will be upgraded over time in line with Allianz Real Estate's manage-to-core strategy.
In what is the second such partnership between the two companies, Allianz Real Estate and real estate project development and investment company QUEST Investment Partners have acquired the building on behalf of several Allianz insurance companies. In July last year, the two came together to purchase Überseehaus, an 11,300-sq-m office and commercial building in Hamburg.
Focus Teleport, located in Berlin's Alt-Moabit office hub next to the river Spree, covers nearly 30,000 sq m in space. The complex comprises nine partially interconnected buildings with tenants including technology and media firms as well as public sector entities.
The Berlin office market has continued to expand in line with the city's central role in the German and European economy. Berlin was ranked fourth in Allianz Real Estate's inaugural Cities That Work office sector investment report in 2018 in terms of core strategies and ninth for value-add investments.
"We are delighted to be expanding our exposure to the attractive and dynamic Berlin office sector through this manage to core opportunity," says Annette Kroeger, CEO of Allianz Real Estate for North & Central Europe. "We believe the market represents excellent, long-term value on a selected basis, with Focus Teleport an example of an in-demand asset with strong growth prospects."
Allianz Real Estate and QUEST Investment Partners were advised by Jebens Mensching LLP, Propertunities and Hansa Partner Rommel & Meyer, while Cushman & Wakefield acted as broker.