Why renminbi ETFs may make a comeback
The industry may see robust renminbi ETF issuance amid a stable currency and wider foreign access to Chinese market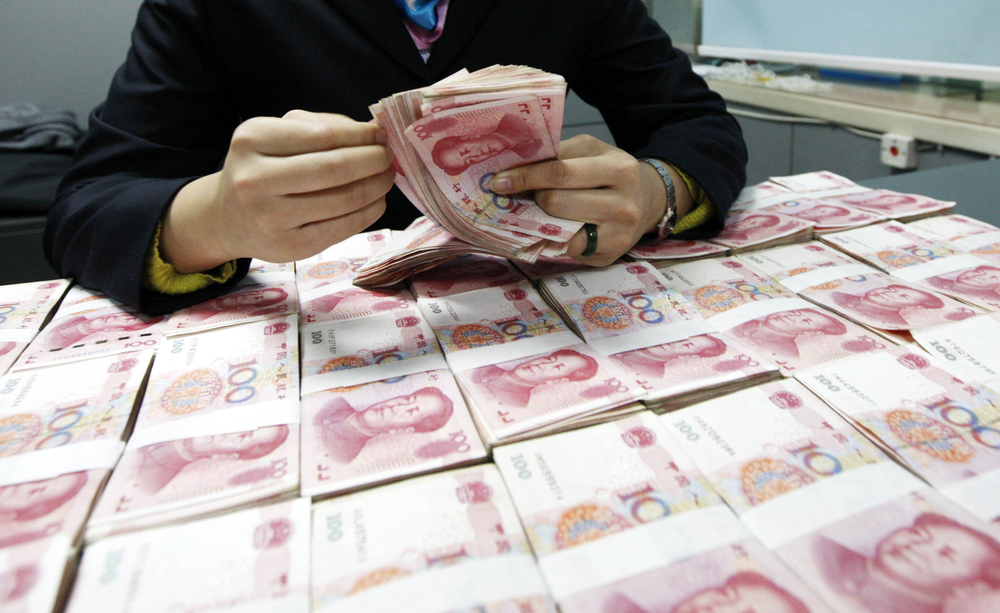 Chinese asset managers planning to issue renminbi-denominated exchange-traded funds (ETFs) may be coming back to the market in the wake of a more stable renminbi, greater market access to the domestic market by foreign investors, as well as the recent inclusion of Chinese A-shares in the MSCI emerging markets index.
In addition, the expanded global distribution network for renminbi ETFs that has become available to Chinese asset managers through the international central securities depository model or "ICSD model" is expanding the universe of potential overseas investors.
Since issuing renminbi ETFs in overseas markets involves a cross-currency component, a distribution network that can provide post-trade settlement in various currencies becomes very important.
"When you issue an ETF in Europe to access institutional investors you have two models: the domestic issuance model and the ICSD model. The issuer has a choice," says Mohamed M'Rabti, director and deputy head of Capital Markets of Euroclear, one of two principal clearing houses for securities traded in the European market.
ETF issuers distributing to specific European markets may want to adopt a domestic issuance model where the choices of currencies for clearing and settling issuances are usually in euro, US dollar or Swiss franc. With the ICSD model, however, issuers can settle in various currencies including the renminbi.
While the currency turbulence in 2016 forced some asset managers to delay the issuance of renminbi ETFs, there are signs that they may be returning to the market.
"In 2016 and 2017, we saw some good appetite for the creation of RMB ETFs in Europe but with the turbulence in the currency, some asset managers decided not to continue. But I believe they will be back again," M'Rabit says in an interview with The Asset.
The ICSD model also includes a facility for multi-listing which means the issuer can list the ETF in all the markets linked to Euroclear in just one issuance. This avoids the issuer having to replicate the ETF in every single overseas market that he wants to distribute in, resulting in substantial savings on costs.
"If you want to do multi-listing, you want to list on the London stock exchange, the German market, or the Euronext market in Paris, the domestic issuance model is not appropriate in that way. That's why we have created the ICSD model where you have the stock exchanges directly linked for settlement in one place," M'Rabti says.
Under the ICSD model, Chinese asset managers issuing renminbi ETFs in Europe are asked what currencies they want the ETF to be cross-listed in. They are also asked what markets they are targeting for distribution of the ETF. Under the ICSD model, there will only be one place for post-trade settlement even with the multiple currencies and multiple markets. This will facilitate efficiency and save on costs.
"It is possible to distribute those ETFs not only in Europe, but also in Latin America and Asia. This is where we are building momentum in terms of distribution, so these asset managers will have more opportunities globally. I believe the timing is more appropriate this year than last year," M'Rabti says.
The ICSD model is becoming increasingly popular among Chinese asset managers. GF International Asset Management (GF International), the UK subsidiary of the Chinese asset manager GF Fund Management, collaborated with index provider FTSE to issue the GF International-FTSE China A UCITS ETF in January last year. It is settled directly under the ICSD model. This structure allows GF International the flexibility to clear and settle in renminbi. This includes future listings of renminbi ETFs. This ETF tracks the FTSE China A index, a well-diversified market capitalization-weighted index offered by FTSE Russell that invests in China A-shares.
Six months earlier, Hong Kong-based fund manager Fullgoal Asset Management (HK) also collaborated with FTSE to issue the Fullgoal FTSE China Onshore Sovereign and Policy Bank Bond 1-10 Year Index ETF. This ETF, using the international issuance structure, is domiciled in Luxembourg. It is listed and traded in renminbi, US dollar and euro on the London Stock Exchange and settled directly with Euroclear.
In July 2016, ICBC Credit Suisse Asset Management International (ICBCCS), the asset management joint venture between China's ICBC and Credit Suisse, issued its first internationally listed China equity ETF known as the ICBC CS Wisdom Tree S&P China 500 UCITS ETF. This ETF also uses the international issuance structure and is also domiciled in Luxembourg. It is listed and traded in the US dollar, pound sterling and renminbi on the London Stock Exchange, and settled directly with Euroclear.
Photo: Frame China / Shutterstock.com
-------------------------------------------------------

Social Media Links (This section can be seen in office only):
Twitter : https://www.theasset.com/article-single.php?id=34712&social=twitter
Linkedin : https://www.theasset.com/article-single.php?id=34712&social=linkedin
Facebook : https://www.theasset.com/article-single.php?id=34712&social=facebook