Transforming in a changing world
Sponsored Article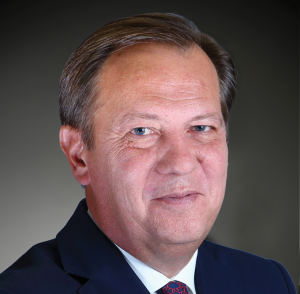 Philippe Benoît
Despite its short history in Asia, BNP Paribas Securities Services has become a major league player in the region. With breakthroughs in digital transformation, BNP Paribas Securities Services has been enhancing its services and capabilities, helping asset owners, asset managers, and financial institutions achieve their goals in cross-border investments and distribution across all asset classes.
The custody business is driven by technology and major players in this space have been channelling more resources to digitalization. In order to maximize the efficiency of their operations and keep their competitive edge, BNP Paribas Securities Services has made digital transformation and innovation a priority.
"I strongly believe that our industry is evolving pretty quickly. And on our side we believe that with all the investment we are doing, including the investment in innovation and digitalization, a lot of things are moving," says Philippe Benoît, head of Asia-Pacific, BNP Paribas Securities Services.
Asia Pacific is a key strategic region for the BNP Paribas Group. The bank has been building and developing its franchise in Asia. Within a short time BNP Paribas Securities Services has expanded its operations in Asia. Asset under custody rose 23% year-on-year in 2017 from a 30% growth in 2016.
"As you know we are celebrating our 10th anniversary in Asia. I feel that 2017 was an important year for us because we reached a level of maturity in the region in terms of solutions and the ability to serve the most sophisticated clients," says Benoît. BNP Paribas Securities Services is now one of the leading players in the region's asset servicing industry.
In 2017, the BNP Paribas Group committed to invest EUR3 billion to digital transformation over a three-year period. Internally, the group's digital strategy encourages and rewards employees for being digital agents of change.
With this investment, BNP Paribas aims to improve the client and employee experience, industrialize processes and build the services of tomorrow, says Benoit.
One of the innovations that BNP Paribas Securities Services is currently working on is streamlining the custody processes with its "Augmented Custody" programme. By combining the simplicity of a single point of contact with the proximity, reactivity and efficiency of its local network, BNP Paribas Securities Services can offer clients simpler, better and faster custody processes.
"We are bringing in stable revenue and liquidity. We are a highly profitable business because we consume little capital, and we are dedicated to institutional investors," says Benoît, underscoring BNP Paribas Securities Services' role in the overall growth of the BNP Paribas Group.
Although still relatively new in Asia-Pacific, BNP Paribas Securities Services had won key mandates including one from Asian Infrastructure Investment Bank (AIIB). In May 2017, AIIB selected BNP Paribas Securities Services as its global custodian.
As Asia's newest multilateral development bank, the Beijing-based AIIB plans to drive economic growth in the Asia-Pacific region by putting in place internal financial infrastructures for investments.
AIIB awarded BNP Paribas Securities Services a global custodian mandate worth US$20 billion of assets. Under the agreement, BNP Paribas Securities Services will provide a suite of custody services and other value-added services. BNP Paribas Securities Services began servicing AIIB in the third quarter of last year.
"BNP Paribas demonstrated a solid understanding of our needs and provided us with an integrated, global solution. We also observed a strong level of management commitment and a partnership approach that are aligned with our culture and values," says Thierry de Longuemar, AIIB vice-president and CFO.
"The breadth of our investment support and facilitation capabilities, the strength of our horizontal integration model and our strong service capability resulted in BNP Paribas winning this mandate in a global tendering process. Demonstrating our 'One Bank' approach is important to our clients," says BNP Paribas Asia Pacific chief executive officer Eric Raynaud.
Due to its outstanding performance, BNP Paribas Securities Services won the Best Global Custodian – Asia-Based Clients and Best Subcustodian – Broker-Dealer awards at this year's The Asset Triple A Awards. AIIB's mandate to BNP Paribas Securities was recognized as the Best Global Custody Mandate for 2018.
For further information, please contact:
For more information visit us on
Securities.bnpparibas.com
Follow us on Twitter@BNPP2S
-------------------------------------------------------

Social Media Links (This section can be seen in office only):
Twitter : https://www.theasset.com/article-single.php?id=35214&social=twitter
Linkedin : https://www.theasset.com/article-single.php?id=35214&social=linkedin
Facebook : https://www.theasset.com/article-single.php?id=35214&social=facebook