HKU and Cyberport collaborate to support fintech start-ups
The University of Hong Kong (HKU) and Cyberport Hong Kong have signed an agreement to support fintech start-ups in Hong Kong.
On August 8, HKU and Cyberport signed a memorandum of understanding to set up the 'HKU x Cyberport Digital Tech Entrepreneurship Platform', aiming to co-develop a fintech ecosystem. Cyberport says the platform will span human capital, innovation and technologies, entrepreneurship, and legal and business expertise.
Under the agreement, HKU will support digital tech start-ups at Cyberport by hosting clinics on legal advice, business planning and internal valuation practices to help them accelerate their growth. Through the platform, the 'HKU x Cyberport FinTech Nucleus' will also be set up.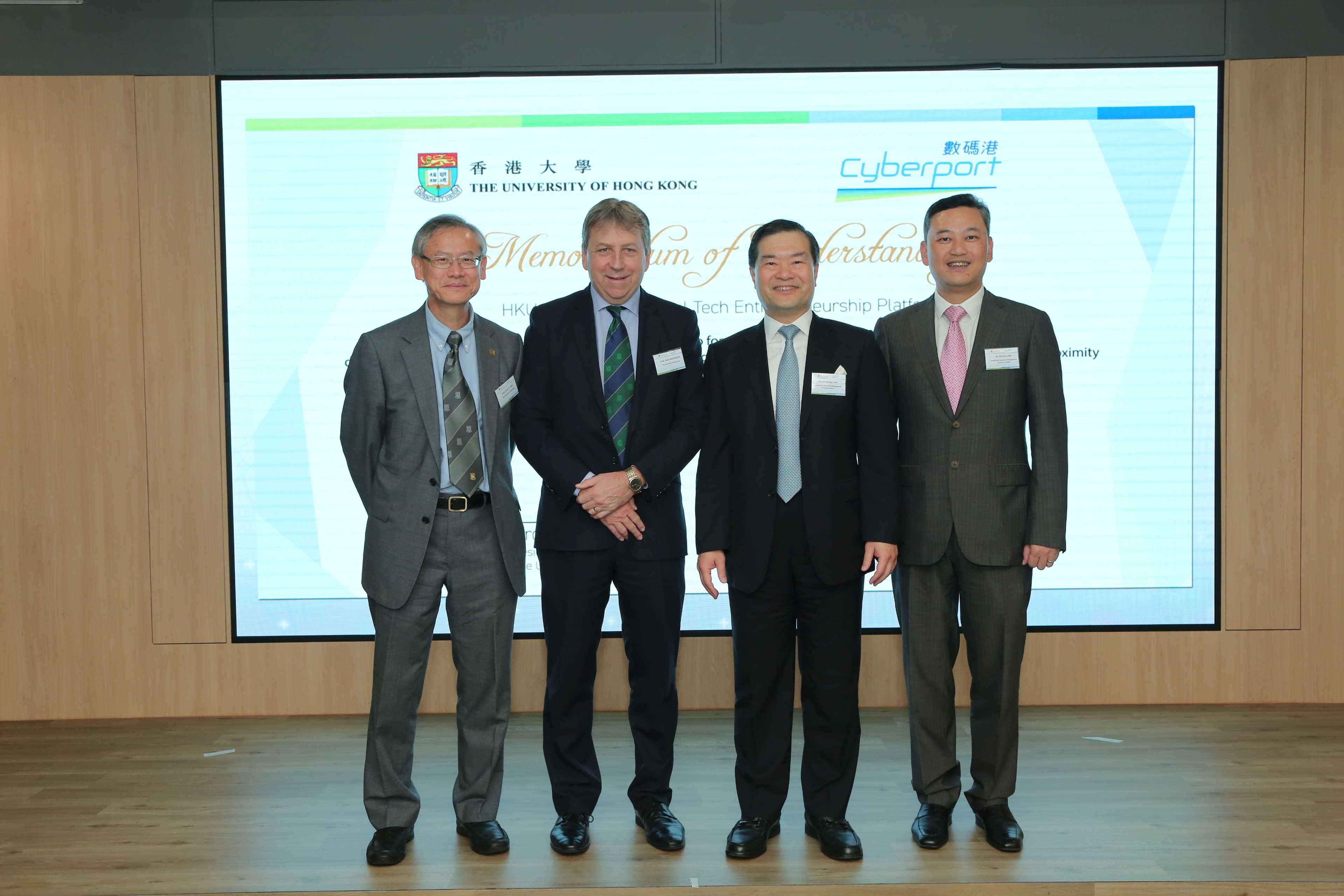 (From left) professor Andy Hor, vice-president and pro-vice-chancellor (Research), HKU; professor Peter Mathieson, president and vice-chancellor, HKU; Lee George Lam, chairman, Cyberport; Herman Lam, chief executive officer, Cyberport.
According to HKU, through the FinTech Nucleus, HKU will deploy its own cybersecurity technology "SHIELD" at Cyberport. SHIELD is developed by one of the research labs at HKU – CISC (Center for Information Security and Cryptography). The CISC team is led by Chow Kam-pui, associate professor of the department of computer science, faculty of engineering, HKU.
"With our strength in human capital and the expertise and technologies from our faculty, together with Cyberport's connections and infrastructure, we can cultivate and develop strong innovation and entrepreneurial activities through this platform," says professor Peter Mathieson, president and vice-chancellor of HKU.