Major shifts in overall CSI transaction bank scores
The overall rankings for Asset Benchmark Research's (ABR) Client Satisfaction Index (CSI) reveal major shifts in the transaction bank rankings, as DBS and HSBC rose significantly in the rankings while Citi and Standard Chartered fell short this year.
ABR conducted their annual Treasury Review in early 2017. As part of the review, respondents were asked to score banks they work with in treasury, cash management and trade finance. These ratings form the basis of the CSI, which incorporates the views of 790 participants via an online questionnaire and a series of one-on-one interviews.
In previous weeks, ABR revealed the CSI's best banks in individual categories, such as in working capital and trade finance and in cash and liquidity management. This week we bring you the overall rankings for transaction banks.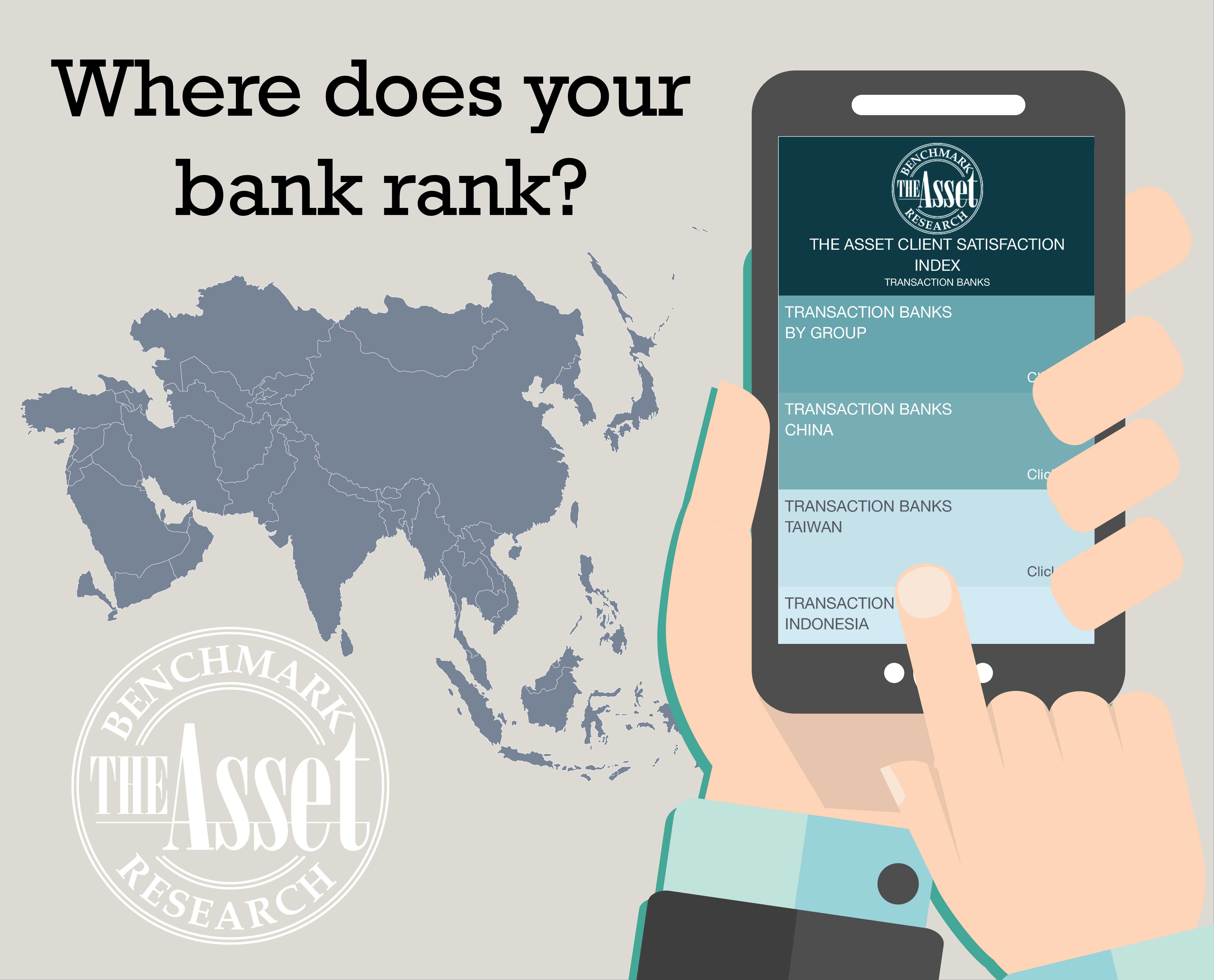 With increasing demands for specialized solutions and the emergence of new competitors, transaction banks have had to dig deep to satisfy the needs of their clients. Deutsche Bank held the top spot for client satisfaction for the second year in a row, improving its client satisfaction rating from 59.5% in 2016 to 68.2% in 2017. The bank, which focuses on the MNC/LLC segment, has made a commitment to deploying digital strategies to solve client pain points. One key product for the bank is its FX4Cash service that aims to help corporates with risk management.
Of the banks which saw significant changes in their client satisfaction rankings this year, DBS made significant strides, rising to second place from only fourteenth in 2016. The Singapore-based bank has been active in offering client's customized solutions such as digital tokens, working capital advisory and e-Warrants.
HSBC likewise jumped to fifth in the rankings compared to twelfth in 2016, supported by its strong renminbi franchise which spans 50 markets. Moreover, the bank was involved in a number of renminbi firsts, helping companies access the China market. Conversely, Citi and Standard Chartered dropped in the CSI rankings from fourth to ninth and from second to sixth, respectively.
Greater China banks in particular continued to meet client demands with Taipei Fubon Bank leading the way in Taiwan and notching up a higher satisfaction ranking compared to last year. The bank has armed itself with additional products in 2017 to support Taiwanese businesses going overseas.
In China, Bank of Communications maintained its position as a key bank for Chinese clients and has made improvements to its cross-border cash flow business. In addition, the organization has played a part in establishing a treasury management system for some of its clients.
To see the rankings and information about our methodology please click here.
To learn more about the Treasury Review please click here.
For country and service analyses please get in touch with ABR at research@theasset.com