How fintechs and banks went from competitors to partners in China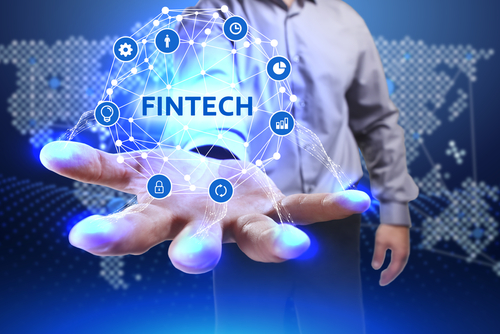 Who is your favourite employer? Ask this to fresh Chinese graduates, and the answer will be the likes of Baidu, Alibaba, Tencent and JD.com (BATJ). However, back in early the 2000s, banks were the ideal workplace for most graduates, due to the high pay, stable working hours, and a solid career path. Now, with the rise of fintechs and declining profit growth for banks, Chinese banks have had to rethink their strategies and work with technology companies.
Fintech companies have taken a substantial share of depositors' money. As of the end of June, Yuebao, China's largest money market fund sold on Ant Financial's platform, reached a size of 1.43 trillion yuan (US$210 billion). The fund exceeded the size of China Merchants Bank's personal deposits, and is also only slightly behind the size of Bank of China's personal deposits.
"Fintech creates a new business model with higher efficiency, lower costs, higher transparency and security. The fintech industry is experiencing high-speed growth and has a large impact on the value chain of the traditional financial industry," notes a report from ICBC International.
China's financial industry is evolving. The partnership between banks and fintechs forges new banking landscapes. Currently, the four leading Chinese technology companies, BATJ, have all found banking partners. Huaxia Bank has partnered with Tencent, ICBC with JD.com, ABC with Baidu, and CCB with Ant Financial.
Payments are one area where banks stand to gain the most by partnering with technology providers. Together, fintechs and banks are changing the way people do business and how they pay. As partnerships are forged, links to payments systems are established while they keep an eye on security. According to the Alipay website, every transaction on Alipay is encoded and monitored. Once the system detects a risk, it will automatically block it. A group of experts then investigate the suspicious transactions to ensure the security of the accounts.
"The model is as if banks and Alipay each owned a safe. Only you and the parties that you have authorized have the key to the safes," explains Senyang Huang, a specialist at a leading TMT SOE in China in an interview with The Asset. "You can consider the strength of the security system as the same as the strength of the safes."
"When you want to know your bank account balance through Alipay, the API makes this enquiry possible," says Huang. "The instruction is temporary and only known by you (using Alipay) and us (Banks). The system itself can examine whether the instructions are from the right counterparty."
Aside from partnering with banks, technology companies have also been seeking opportunities to operate their own banks. Alibaba and Tencent both set up internet banks – banks without physical branches. WeBank, backed by Tencent, had a ten-fold growth in revenue in 2016. Eighty percent of the bank's revenue comes from online micro and small loans.
Small businesses serve as a backbone of China's economy which traditional banks are unable to service due to the higher costs involved. The new generation banks, such as internet banks, and fintech companies, such as P2P companies, are capable of providing financial services to small businesses thanks to their solid technology.
In March, Dianrong, a leading Chinese P2P platform, and Fnconn, a financial platform under Foxconn, jointly launched a blockchain platform called Chained Finance, which is the first solution to leverage blockchain technology for a supply chain finance solution in China. The P2P company also received PE investment from Standard Chartered and collaborated with Bank of Suzhou, a local bank in China.
"The Chinese regulators really want us to focus on small business," says an executive at a leading Chinese P2P company. "That is why they encourage companies with technology to add value to the smaller companies."
-------------------------------------------------------

Social Media Links (This section can be seen in office only):
Twitter : https://www.theasset.com/article-single.php?id=33223&social=twitter
Linkedin : https://www.theasset.com/article-single.php?id=33223&social=linkedin
Facebook : https://www.theasset.com/article-single.php?id=33223&social=facebook