HNA Group gets underway with the sale of the century
HNA Group is initiating a vast programme of asset sales in order to reduce its debt burden. Any further expansion is likely to be more in line with the goals of the Belt & Road initiative
WITH local press reports saying that HNA Group is targeting US$16 billion worth of asset sales in the first half of 2018, analysts are assessing what could be sold quickly to raise cash.
Potentially on the block is HNA's 25% stake in Hilton Worldwide Holdings, which it acquired for US$6.5 billion in October 2016. The group also has substantial real estate holdings, including 245 Park Avenue in New York, which it acquired for US$2.2 billion in March 2017.
In Germany, much of the focus is on a 9.9% stake in Deutsche Bank, which was built up in 2016 and 2017. Deutsche Bank has been struggling to reduce its balance sheet and employee headcount, and has recorded losses for three consecutive years. Management are now talking up 2018 as the turnaround year, but concerns about a large stake coming onto the market are helping keep the share price depressed.
There could also be some aircraft portfolio sales. There is currently a large amount of institutional money chasing aircraft assets, so in principle deals could be arranged very quickly.
HNA unit Bohai Capital acquired aircraft lessor Avolon for US$7.6 billion in 2015, and in late 2016 Avolon in turn agreed to acquire the commercial aircraft leasing arm of CIT Group for US$10.4 billion. Illustrating its strong global banking relationships, the acquisition finance for the CIT deal was led by UBS and Morgan Stanley, and partially placed with BNP Paribas, Credit Agricole CIB, Barclays, JP Morgan Chase and SunTrust Bank.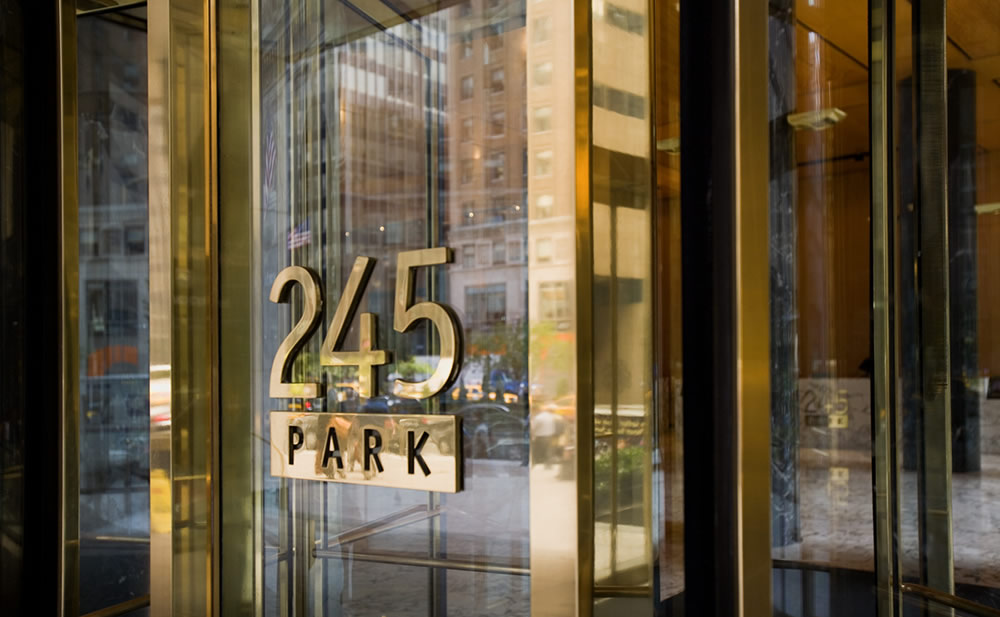 245 Park Ave. Photo: 245parkave.info
During 2017, Avolon was exceptionally active in the financial markets, with a series of refinancings via bond offerings and new bank debt facilities. Nonetheless, much of its aircraft portfolio is funded by bank debt using aircraft as collateral, so many assets are not available for sale.
Throughout 2017 HNA Group had to deal with persistent rumours that its wave of M&A deals had left the group overstretched. But during January and February matters have finally come to a head, prompting a series of meetings with creditors. The ambitious asset sale plan may help persuade the banks to be patient, and to support HNA through a difficult period with new loans.

Behind its opaque ownership structure (which has even raised questions from lawmakers in Washington), HNA Group and its founder and chairman Chen Feng have generally been viewed as having good political connections. In addition, many of their investments have fallen within the basic direction of President Xi Jinping's Belt & Road initiative.
Aside from the acquisitions of Avolon and CIT, other aviation sector investments include Swiss catering group Gategroup, baggage handling and cargo handling company Swissport, and a 31% stake in Rio de Janeiro Galeou Airport.
But the sheer scale of HNA's shopping spree, including real estate, has left it overstretched, and also raised concerns about the impact on the balance sheets of its bank lenders.
President Xi strengthened his position at the 19th National Congress of the Communist Party of China held in October 2017, and has begun his second five-year term as one of the most powerful Chinese leaders in decades.
Against this background, there is now much tighter control on overseas acquisitions. Companies have learned that it is best to align themselves with the objectives of the Belt & Road – or at least present their business activities within its overall context.
Deals involving trophy assets like luxury hotels (such as the 2014 purchase of the Waldorf Astoria in New York by Anbang Insurance) or football teams (both Inter and AC Milan) will in future be much harder to push through.
On 25 January, the Chinese government released an updated set of administrative rules for outbound investment, aimed at preventing excessive risk and what it describes as ensuring "the healthy development of investments." The details were posted on the Ministry of Commerce website.
Outbound investments above US$300 million, or those in "sensitive countries and regions" or "sensitive industries" will be the focus of added regulatory supervision and examination. And projects that have recorded sizeable losses will also be closely monitored.
Before making outbound investment, Chinese companies are required to provide regulators with information such as project details and investment risk assessment for registration or approval.
These rules firmed up guidelines that were published in August 2017, after a clampdown had already begun on capital moving overseas. The guidelines classified overseas investments into three main categories: encouraged investments, restricted investments, and prohibited investments.
The new rules are likely to favour sectors such as high-tech manufacturing, transport infrastructure and pharma industries. The type of favoured deals, for example, would be the 2016 takeover of German industrial robot maker Kuka by Midea, or Tiancheng (Germany) Pharmaceutical Holdings' acquisition of German blood plasma company Biotest. The Biotest deal finally closed in January after approval from the Committee on Foreign Investments in the United States (CFIUS).
Thus, the specific troubles at HNA Group are not expected to significantly slow down the global wave of Chinese outbound M&A. But the authorities are going to exert much tighter control over the type of overseas acquisitions being made.
HNA photo: Shutterstock.com
-------------------------------------------------------

Social Media Links (This section can be seen in office only):
Twitter : https://www.theasset.com/article-single.php?id=34080&social=twitter
Linkedin : https://www.theasset.com/article-single.php?id=34080&social=linkedin
Facebook : https://www.theasset.com/article-single.php?id=34080&social=facebook