Tenders commence for the controversial Belgrade-Budapest high-speed rail project
Tender process launched for construction of Hungarian segment of the Budapest to Belgrade high-speed railway, in which China Railway International Corporation holds an 85% stake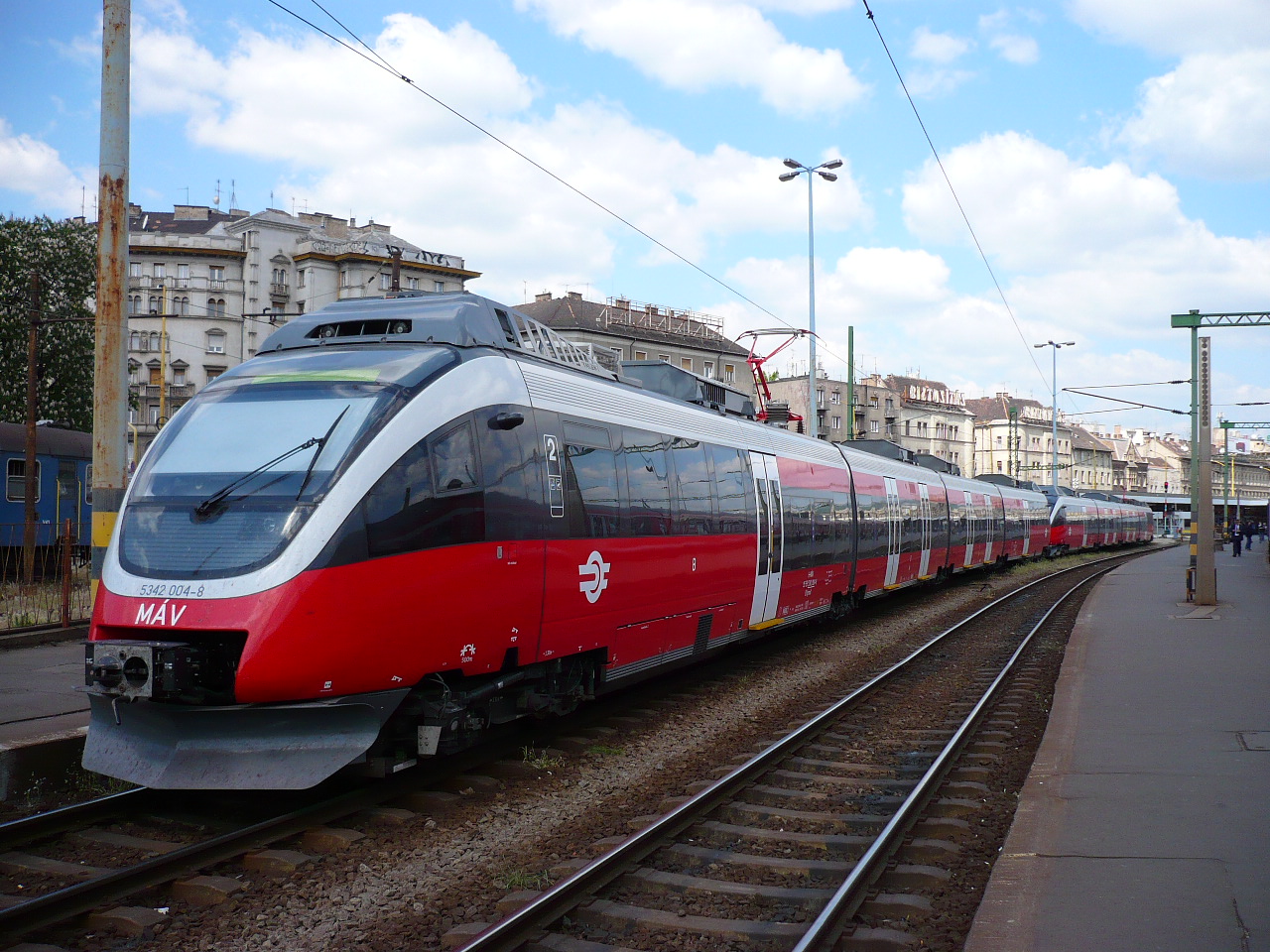 THE controversial China-backed high-speed rail project between Belgrade and Budapest is moving forward, although at a slow pace.
The tender invitation for the design, procurement, construction, commissioning and project handover was published on the Hungarian State Railways' website on November 27. Interested parties have until January 19 to lodge their request to participate. Three final bidders will be chosen to submit detailed plans and should be notified by mid-March.
The upgraded rail line will run for 152 kilometres between Soroksar, on the outskirts of Budapest, and Kelebia, on the Serbian border. It will connect with the Serbian segment of the rail link, which is being built as a separate project, and which is not covered by European Union (EU) rules on open bidding processes for large infrastructure projects.
The contracting entity in Hungary is Chinese-Hungarian Railway Nonprofit Ltd. This is a subsidiary of Chinese Hungarian Railway, which was established in late 2016 based on an intergovernmental agreement between China and Hungary. Chinese Hungarian Railway is 85% owned by state-owned China Railway International Corporation and China Railway International Group. Hungarian State Railways holds a 15% stake.
The winning bid will be selected 50% based on the quality of the technical bid and 50% on financial aspects. The duration of the contract will be 86 months. The cost of the upgrade in Hungary is expected to be around 550 billion Hungarian Forint (US$2.1 billion). China Exim Bank has already agreed to provide a twenty-year loan covering 85% of the project cost.
The rail project has proven to be controversial from a number of angles. First, the physical arrival of China's Belt Road inside the EU is being greeted with alarm in Brussels. In 2016, state-owned China Ocean Shipping (Cosco) acquired a majority stake in Piraeus Port in Greece, and China is also helping build a network of roads in non-EU countries, such as a link from Montenegro to Belgrade, which will help feed freight into Piraeus.
Second, the Hungarian segment of the railway is being monitored closely in Brussels. Under EU rules, a competitive and supposedly transparent tender process has to be followed for major projects, and Brussels has cast doubt on whether China is sticking to these rules.
Third, the rail project has also become symbolic of the bad relationship between the EU and the Hungarian government under Prime Minister Viktor Orban. He has in particular fallen out with Brussels over their attempts to force Hungary to resettle refugees. Orban's ongoing spat with George Soros is another cause of tension, with the Hungarian government irritated at the support for Soros from the EU establishment.
Additionally, Serbia already has strained, though slowly improving, relations with the EU, having lost out on membership because of the 1990s war in Bosnia. It is keen to have closer relations with China, which can bring both construction expertise and financing for large projects.
The project was initially announced in 2013 at the 16+1 meeting in Bucharest of China and the Central and Eastern European Countries (CEEC). Progress has since been slow, with big announcements typically being made each year at the 16+1 meetings. The setting up of the joint venture company and China Eximbank financing was announced in late 2016 at the 16+1 meeting in Riga.
The publication of the invitation to tender coincided with the sixth meeting of the heads of government of the 16+1, which took place in Budapest on November 27, and was attended by Chinese Premier Li Keqiang.
The day after the Summit there was a ceremony in Serbia to mark the beginning of construction work on the Belgrade to Stara Pazova line. This first 34.5 kilometre segment is expected to be completed in three years.
The ceremony at Zemun railway station in Belgrade was attended by Serbian Prime Minister Ana Brnabic, Wang Xiaotao, deputy director of the National Development and Reform Commission of China, and Zorana Mihajlovic, Serbian minister of construction, transportation and infrastructure. Mihajlovic said that, with this project, Serbia has truly become a part of the Belt and Road initiative.
The Belgrade to Budapest high-speed rail link is the first cross border project jointly realized by Serbia, Hungary and China within the framework of the 16+1. It has a total length of 350 km, with 184 km in Serbia. It is designed for both electrified passenger and cargo trains, with a maximum speed of 200 km per hour.
The initial segment in Serbia will cost US$350 million, with total project costs on the Serbian part of the project estimated at US$2 billion.
In his speech at the 16+1 in Budapest, Premier Li proposed a number of initiatives to further promote cooperation between China and the CEEC. He called for a speeding up of major projects on connectivity, promoting links through land, sea, air and the internet. China hopes to see more rail lines launched by China Railway Express, and more direct flights between China and Europe, and would like to set up a logistics centre in the region covered by CEEC.
China also proposes implementing a 16+1 scientific partner plan and welcomes all CEEC enterprises to participate in the "Made in China 2025" strategy, a blueprint for upgrading the country's manufacturing sector.
In addition, Li called for strong financial support for the 16+1 cooperation. He announced the establishment of China-CEEC Inter-Bank Association and the second phase of China-CEEC Investment Cooperation Fund. China supports commercial financial institutions to finance cooperative projects, and supports enterprises from CEEC nations to issue Panda bonds. Renminbi financing will be available for cooperative projects.
While in Budapest, Li announced the establishment of the China-CEEC Bank Consortium, to which China Development Bank will grant loans worth two billion euros.
Upon completing his trip to Hungary, Li flew to Russia to attend the 16th Meeting of the Council of Heads of Governments (Prime Minister) of the Shanghai Cooperation Organization. While in Russia he met with President Vladimir Putin.
Photo: Fazekas Attila/Wikimedia