CMPH finally signs billion-dollar deal for Sri Lanka port
After prolonged negotiations, China Merchant Port Holdings (CMPH) has finally signed a US$1.12 billion deal with the Sri Lanka government to develop and operate the Hambantota port. Following the agreement, Moody's kept CMPH's negative credit outlook, citing the pressure on their standalone credit profile due to their aggressive acquisition appetite.
CMPH says it will pay US$1.12 billion for an 85% interest in the concession on a 99-year lease. The acquisition is part of CMPH's overseas acquisition strategy which is aligned with China's Belt Road initiative.
CMPH is the largest public port operator in China in terms of container throughput, with a market share of roughly 33% in 2016. As of June 30 2017, CMPH was 62% controlled by China Merchants Group (CMG), a conglomerate wholly-owned by the State-owned Assets Supervision and Administration Commission (SASAC) of the State Council of China.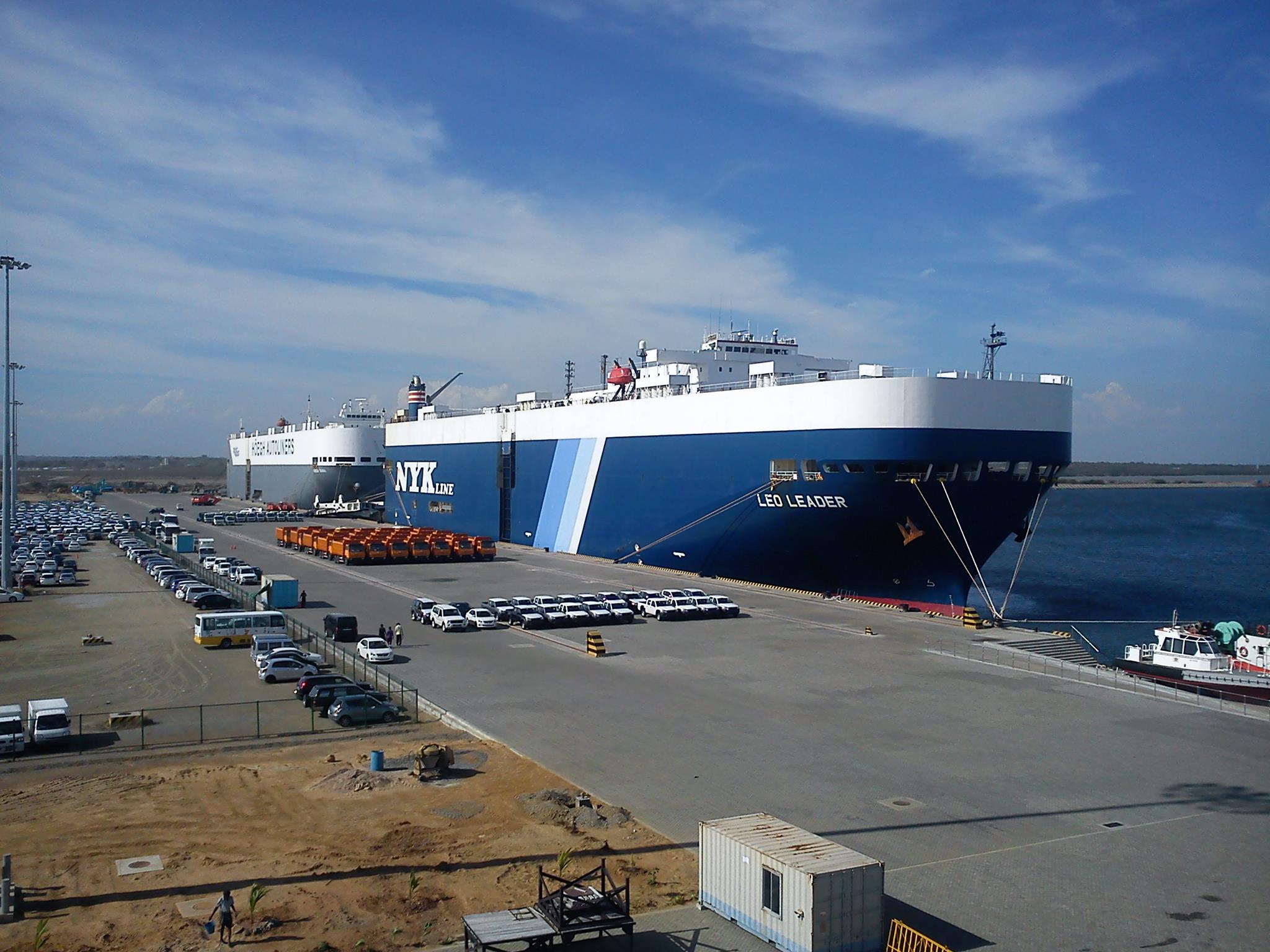 Hambantota port. Photo credit Deneth17/wikimedia
Although CMPH is likely to continue to receive support from state-owned CMG and the Chinese government, in part due to its acquisitions meeting the objectives of China's Belt Road initiative, Moody's re-affirmed CMPH's negative credit outlook on August 3. CMPH's credit outlook has been negative since March 2016.
"We expect CMPH's standalone credit profile to weaken in 2017-2019 due to its aggressive acquisition appetite, as reflected in its announced investments in Shantou Ports Group in China and Hambantota Port in Sri Lanka this year," comments Osbert Tang, Moody's vice president and senior analyst.
"Accordingly, we expect CMPH's financial profile to stay under pressure over the next two years, given our view that the company will continue to pursue expansion, including in overseas countries, consistent with its growth strategy," adds Tang, who is also the local market analyst for CMPH.
Moody's says a development such as Hambantota raises execution challenges, given that its terminal operations are still in the stage of ramping up. It also noted that in April 2017 CMPH announced the acquisition of a 60% stake in Shantou Ports Group (STPG). However, the recent sale of CMPH's 24.53% interest in China International Marine Containers, which generated HK$8.5 billion (US$1.1 billion) in cash, has mitigated the weakness in its financial profile.
Moody's also affirmed the Baa1 issuer rating of CMPH on August 3, saying that the Baa1 issuer rating reflects its standalone credit strength and is based on Moody's expectation that the company will continue to receive a high level of support from CMG, when in need, given its importance as CMG's sole platform for investing, developing and operating the port business.
"Our expectation for continued expansion is likely to raise financial leverage further, and raise uncertainty about the future asset mix of the company. The outlook on the rating is negative reflecting these concerns," says Tang.
A ratings upgrade is unlikely, given the negative ratings outlook. However, the outlook could return to stable if CMPH's standalone credit strength improves because of a substantial rise in profitability and decline in leverage at its port and non-port joint ventures and through the use of funding structures for its expansions and acquisitions that do not raise material financial risks.
CMPH is listed on the Hong Kong Stock Exchange, and has port investments in China, Sri Lanka, Togo, Djibouti, Nigeria and Turkey.