REITs show strong performance on SGX in 2017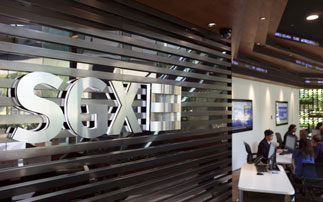 In 2017 (YTD August 4), REITs on the Singapore Stock Exchange (SGX) showed strong performance, averaging total returns of 17.6%, according to a SGX report.
By the end of July this year, the global REITs index increased by about 5%, with prominent discrepancies across different regions. Asia-Pacific saw the most growth, with Singapore and Hong Kong seeing growth of more than 25%.
All 31 of Singapore's REITs with property assets, in addition to the six Stapled Trusts, averaged a 17.6% total return for the year through to August 4. The SGX REIT 20 Index generated a total return of 18.8%, compared to 16.0% for the same period in 2016, according to the SGX report.
Total returns ranged from 8.0% to 30.0%, with CDL Hospitality Trusts (30%), Viva Industrial Trust (29.6%), and Lippo Malls Indonesia Retail Trust (28.4%) topping the list for total returns.
Founded in 2006, CDL Hospitality Trusts (CDLHT) operates as a hotel REIT. As of July 2017, CDLHT owned 17 hotels and two resorts comprising a total 5,414 rooms as well as a retail mall. CDLHT performed the best among the REITs on the SGX in 2017 YTD, with a total return of 30%.
According to the CDL's unaudited financial statements for the first half of 2017, net property income increased by 8.8% compared to the same period last year, and by 11.4% in the second quarter, due to variable rental incomes driven by a stronger performance from New Zealand Hotel. Stable performance of Singapore Hotels and Claymore Connect, together with the inorganic contribution from The Lowry Hotel also adds to its net property income growth.
Viva Industrial Trust was the second-best performing REIT in the list, with a 29.6% total return YTD. Founded in 2013, VIT is a Singapore-focused business park and industrial property trust.
VIT's 2017 half-year financial statements indicate an upward trend in dividends per share. As for the second quarter, dividends per share expanded by 6.3% year-on-year, resulting in an annualized distribution yield of 8.4% as at June 30 2017.
This improvement was mainly driven by higher revenue contributions from VIT's Viva Business Park due to its successful asset enhancement initiative and additional rental contributions from 6 Chin Bee Avenue and 30 Pioneer Road, both in Singapore, which were acquired by the VIT's subsidiary, VI-REIT, in January 2017 and April 2016, respectively.
Lippo Malls Indonesia Retail Trust, the third-best performing REIT in the list, records a 28.4% total return YTD. Formed in 2007, this real estate investment trust is managed by Lippo-Mapletree Indonesia Retail Trust Management Ltd. The trust exhibits a 5.9% increase in distribution per unit for the second quarter, buoyed by contribution from Lippo Mall Kuta acquired in December 2016 as well as positive rental reversions.
Photo: SGX.com