Tapping the unbanked through fintech
Integration of the unbanked into the formal financial system will boost GDP of developing economies
TRADITIONALLY neglected by the financial services industry the unbanked, or persons without access to even a basic bank account, are increasingly seen as a segment of opportunity for both emerging markets governments and incumbent financial institutions.
The integration of the unbanked into the formal financial system is predicted to boost the GDP of large developing economies by 14%, cites data from EY. Moreover, the firm believes that efforts to onboard the unbanked could increase bank revenues in emerging markets by US$88 billion.
However, there is still a long way to go. At the moment the world's unbanked population is estimated at 1.6 billion. Globally only 62% of adults have a bank account, data from the World Bank reveals.
Looking at opportunities to tap the unbanked, several fintechs have developed platforms to facilitate financial access and streamline financial processes. Singapore-based MatchMove, for instance, facilitates access to the digital economy by providing users with a top-up card which can be used for online transactions.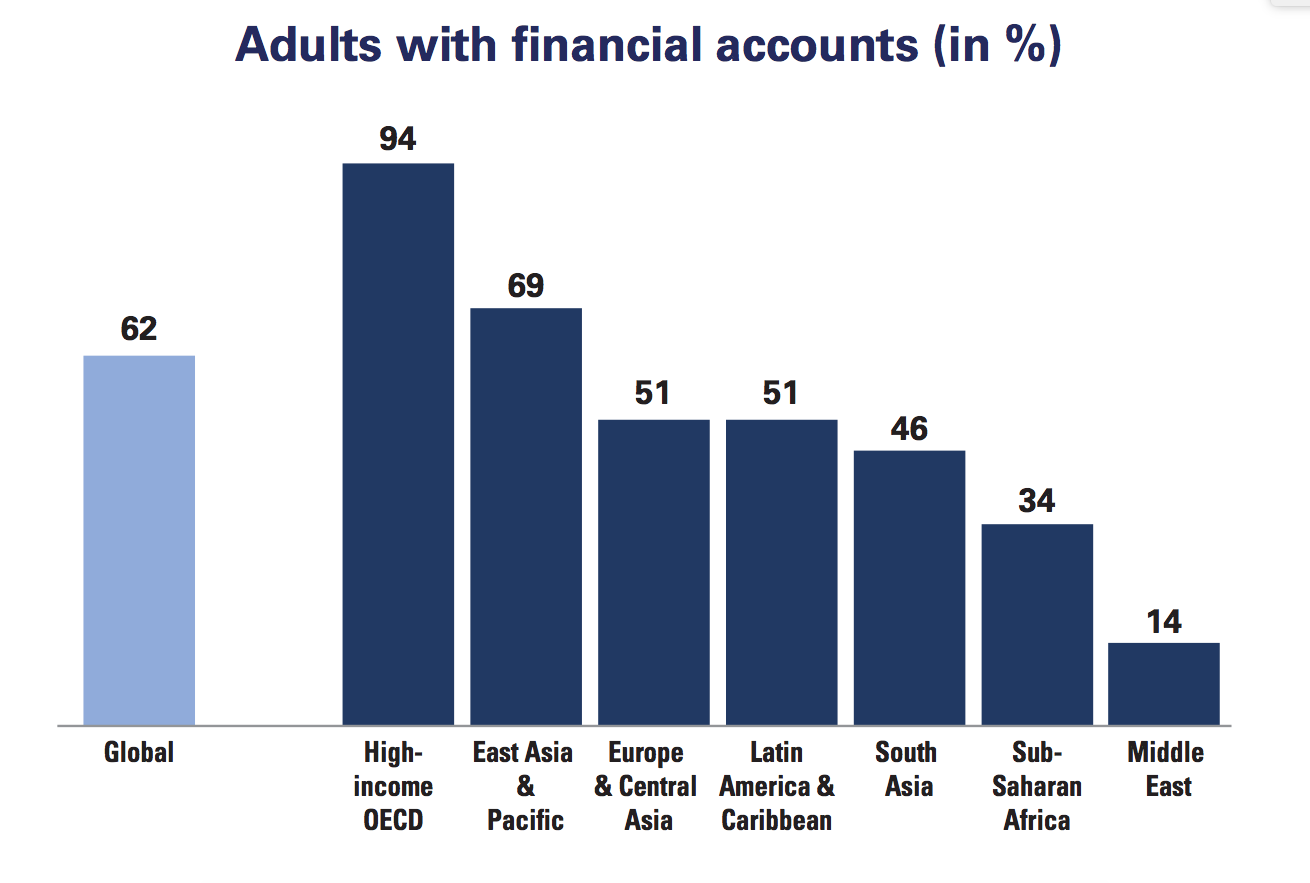 Individuals typically need to qualify for a credit card to have access to the digital economy such as e-commerce sites. Such is a privilege enjoyed by a few. "How can it be that only people that are more sophisticated in terms of smartphone usage are able to enjoy the digital economy?" asks Ashley Koh, SVP and general manager at payment solutions firm MatchMove. MatchMove claims that in Southeast Asia there is only a 3% card penetration while mobile phone penetration is 45%. "We are looking at servicing customers that the banks are not interested in," Koh says.
Ayannah in the Philippines is also looking to leverage on technology to make things easier for the unbanked to remit money. The company has partnered with the likes of MoneyGram and World Remit to allow individuals to pick up cash anywhere in the country regardless of remittance network. "It's very hard to move cash around in a country full of islands. We estimate 15-20% of remittance transactions are not fulfilled on time because of the lack of cash at the payout branch," highlights Mikko Perez founder and CEO of Ayannah.
In India, fintech Money View is proposing something different for the unbanked, that is financial discipline. Specifically Money View has developed a platform that allows individuals to monitor their expenses and get payment alerts all from their smart phone.
"A lot of these people don't even go to a bank or a formal financial institution because their friends or family members are not used to dealing with financial institutions," observes Puneet Agarwal co-founder of Money View. "They grow up using informal channels. We are giving them a simple project that provides them with financial discipline."
Despite the opportunity within the unbanked segment, traditional banks are unlikely to easily penetrate the market. If technology is the answer to service the unbanked, then banks would have to re-engineer their legacy systems in order to reach even those who lack the basic knowledge to use online systems. "There is a whole segment of unbanked and uncarded that need fundamental services. These banks are unable to provide this because they have heavy legacy systems," says Koh.
Profitability is another barrier holding incumbent institutions from pushing into this segment. Though ease of opening a bank account could be simplified, banks are also assessing whether they can sell lending or investment products to individuals. For a financially unsophisticated bank client this may not be possible at first. "It's a large segment [unbanked segment]; it's a growing segment. The challenge they [banks] have is how do they make it profitable," highlights Agarwal.
Others point to the possible AML (anti-money laundering) and KYC (know-your-customer) risks involved in using non-traditional channels to cater to the unbanked. For example in Bangladesh, more than 2500 accounts from mobile money provider bKash were closed after receiving suspicious money transactions abroad.
Nevertheless, various parties are pushing hard to immerse people into the formal financial system. In India since the launch of the government's real-time electronic payment system UPI (Unified Payments Interface) two years ago there has been rapid growth in usability. From 900 million rupees transacted on the system in November 2016, the system has recorded 155.4 billion rupees at the start of 2018.