How Kazakhstan benefits from Belt and Road initiative
China's Belt and Road initiative offers considerable spillover effects on Kazakhstan, including multibillion-dollar investments and thousands of jobs, at a time when Kazakhstan's sovereign wealth fund, Samruk Kazyna Fund, puts forward the privatization of the country's largest companies
As the largest recipient of Chinese foreign direct investment in Central Asia, a lot is riding on Kazakhstan's success in the Belt and Road initiative.
China is behind some US$40 billion in direct investments in Kazakhstan over the last two decades. With the Belt and Road, the country will benefit from over US$7 billion in infrastructure upgrade over the next five years. That should bolster its economy, potentially adding a percentage point to annual GDP by 2021 and creating over 200,000 jobs during the period.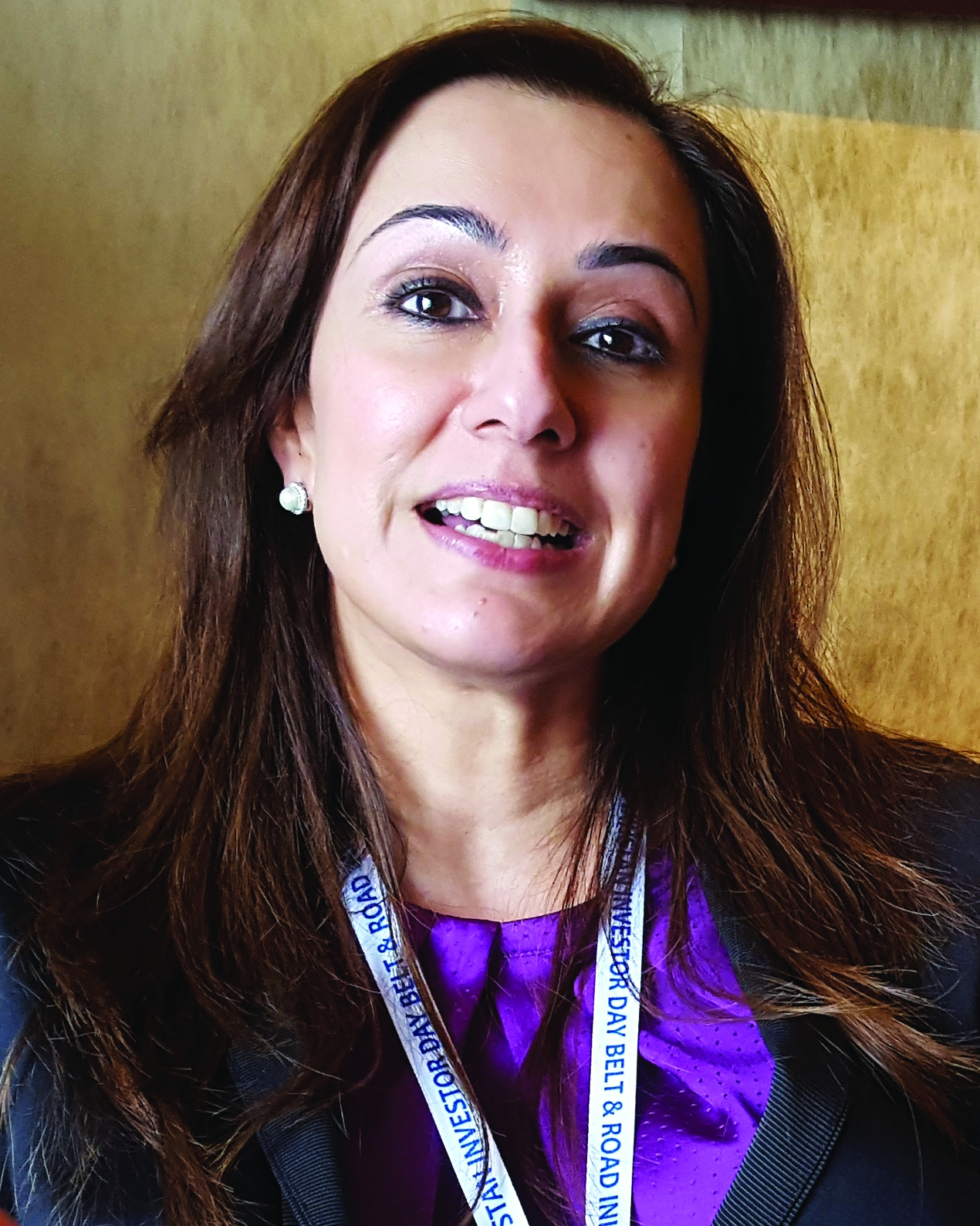 The country's bilateral ties with China have come a long way. In fact, China first introduced the Belt and Road initiative in Kazakhstan during China president Xi Jinping's visit to the country four years ago.
Kazakhstan is one of the first countries to join the initiative. The countries have forged bilateral exchanges in many fields that cover the cross-border rail transport of goods and overland oil pipelines. China's Belt and Road investments in the country are expected to have a positive impact on regional trade, driving new trade deals and facilitating the development of manufacturing export hubs outside China.
"The Belt and Road proposition is big both for Kazakhstan and China," says Baljeet Kaur Grewal, managing director for strategy and portfolio investments at Samruk Kazyna Fund, Kazakhstan's sovereign wealth fund. "We have a deep working relationship with China. Kazakhstan's geographic location makes it more compelling for Chinese investors and it is pivotal to the success of the Belt and Road."
Grewal notes that Chinese companies have a major presence in Kazakhstan's oil sector, with equity participation of about 23%. China Development Bank has signed agreements with Kazakhstani partners worth US$6 billion. During Xi's third state visit to Kazakhstan in June this year, the two countries concluded deals amounting to US$7 billion.
"This illustrates the depth of Chinese interests in Kazakhstan," adds Grewal, who was in Hong Kong in October as part of Kazakhstan's investor day.
The Belt and Road implementation in Kazakhstan is expected to be faster than the other participating countries due to project synergies with the country's Nurly Zhol economic programme and optimized legal and regulatory framework. The majority of the Nurly Zhol projects may be considered as part of a broader Belt and Road framework as they directly contribute to the improvement of Kazakhstan's infrastructure and EU-Asia transit potential.
Nurly Zhol is a US$9 billion domestic economic stimulus plan to develop and modernize the country's road networks, railways, ports, IT infrastructure, education and civil services. The plan was announced by Kazakhstan President Nursultan Nazarbayev in November 2014,
Some of the main projects considered as part of the Belt and Road initiative in Kazakhstan include the Khorgos terminal costing US$239 million, Kuryk port in Mangistau region (US$280 million), Zhezkazgan-Beineu railway (US$1.203 billion), Arkalyk-Shubarkol railway (US$261 million) and the Almaty1-Shu railway (US$110 million).
The other projects include the new railway hub in Astana, including a train station (US$603 million), logistics terminal in Shymkent in southern Kazakhstan region (US$46 million), logistics terminal in Astana (US$88 million) and the modernization of the Aktau port (US$121 million).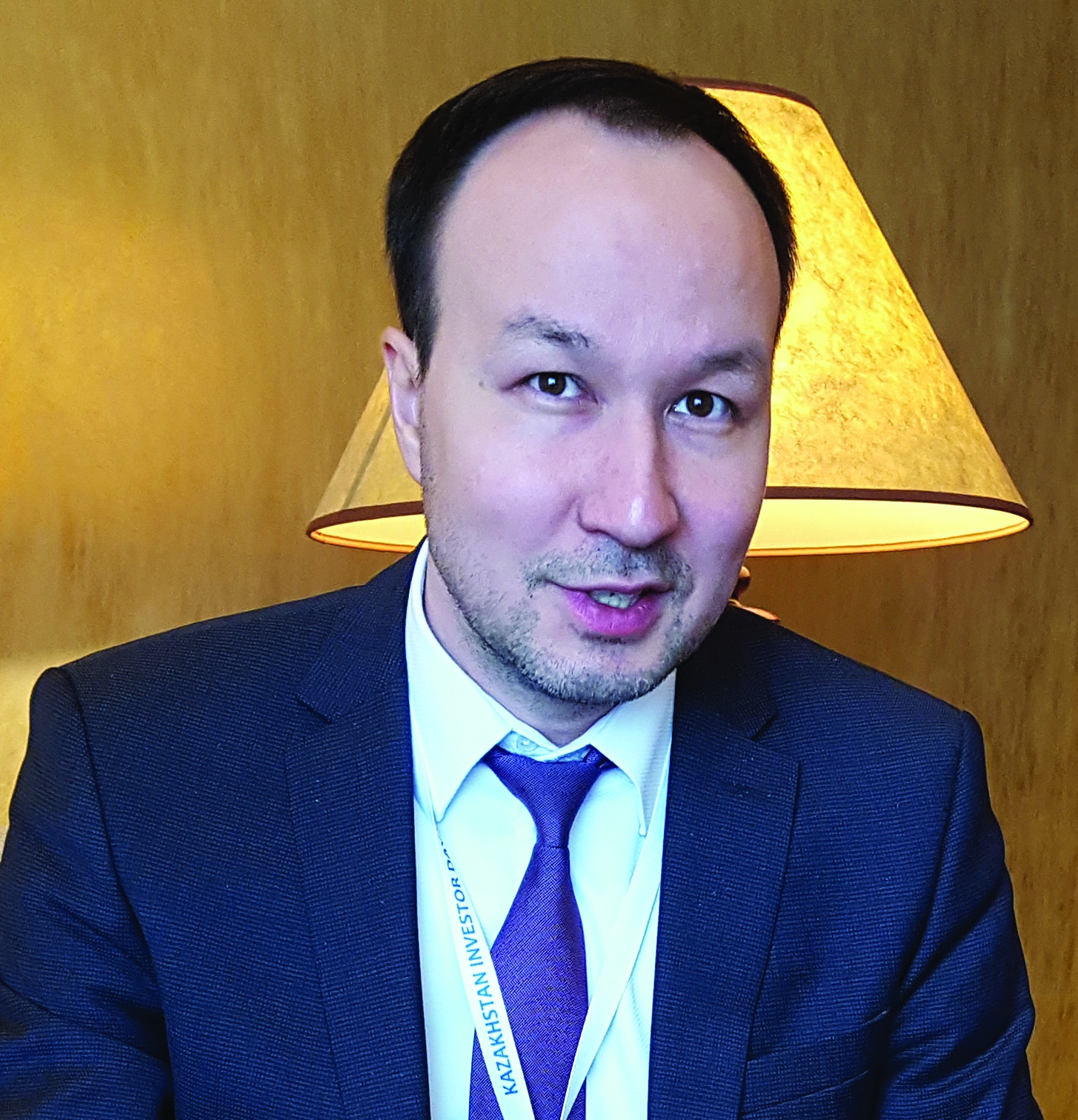 Key logistics hub
The Khorgos Gateway, a dry port on the China-Kazakhstan border, is a key logistics hub on the New Silk Road. Designed to process containerized cargo, the facility is expected to considerably increase Kazakhstan's transit capacity. Khorgos may process more than 16,000 containers daily, offering a range of logistics solutions, including freight reloading, formation of container trains and documentary support.
In May this year, as part of the Belt and Road initiative implementation, Chinese shipping company COSCO Shipping and Lianyungang port agreed to further develop Khorgos' infrastructure base and acquired a 49% stake in the terminal. The Lianyungang port has a direct railroad link to the Dutch port of Rotterdam. It currently takes 14 days to carry cargo by railroad from Lianyungang to Berlin (a distance of 11,000 km), while sea carriage requires between 30 to 35 days.
The Kuryk seaport is another key logistics project and it will significantly enhance Kazakhstan's marine transit capacity. As the port enables direct reloading from trains and trucks to ferries, it will stimulate freight shipments to Europe and the Middle East via Azerbaijan and Iran, according to a research report by Samruk Kazyna. Construction of the first phase of the project was completed in December 2016 with the total of 44 logistics facilities commencing their operations. It is estimated that Kuryk will process an estimated one million tonnes of cargo in 2017.
Another benefit for the Kazakhstan economy resulting from the Belt and Road implementation will be manifested in the Asia-EU-Asia transit volumes transported via Kazakhstan, which is projected to increase to 1.7 million TEU (twenty-foot equivalent unit) by 2020 from 47,000 TEU in 2015.
In January 2017, the first container train from China arrived in London, covering a distance of 7,500 miles. It had passed through Kazakhstan, Russia, Belarus, Poland, Germany, Belgium and France, finally crossing under the English Channel into Britain. The total duration of the trip was 18 days – cutting cargo delivery time by nearly half.
Grewal notes that Belt and Road bodes well for Kazakhstan's goal to have a broader economic narrative,
"That means we want to accelerate economic development and market reforms and we can only actually do that by inviting strategic investors into Kazakhstan," Grewal explains. The privatization programme, which is planned for the period of 2016-2020, includes 878 assets, of which 215 assets are owned by Samruk Kazyna.
Samruk Kazyna was established as an investment holding company following a presidential decree in 2008. Its mission is to improve the national welfare of Kazakhstan and support the modernization of the national economy.
As at June 2017, it has assets of US$67.4 billion, making it one of the 30 largest sovereign wealth funds in the world.
IPO and strategic sale
Under the privatization programme, which is being driven by Samruk Kazyna, Kazakhstan will take most of its largest companies public through the initial public offering (IPO) process. Grewal says they will start with the three main companies – the national carrier Air Astana, telecom company Kazakhtelecom, and the uranium company Kazatomprom. They will be followed by the other larger companies, including oil and gas company KazMunayGas and railways company Kazakhstan Temir Zholy.
Altogether, nine large assets are planned for sale by the end of 2020, of which IPO is the preferred method for seven of them and the rest through strategic sale. This exercise is designed to reduce the share of state ownership to 15% by 2021 – the level that corresponds to the average share of state ownership among the Organization for Economic Cooperation and Development (OECD) countries.
Proceeds from the privatization programme will be used partly to invest in new industries, which Grewal says will take Kazakhstan forward in the next 20 to 30 years. At the moment, Kazakhstan is focusing on developing two major sectors – the chemical sector in order to enhance the value-add production in the country, and the mining sector as Kazakhstan boasts of promising deposits such as zinc and tungsten.
"These are the two industries in which we are spending time and money," says Yerzhan Tutkushev, co-head of emerging sectors at Samruk Kazyna. "The critical element is management expertise and access to market, which is why we are looking for strategic partners to come in."
Tutkushev says they are now negotiating with a Middle Eastern company to establish a 50:50 joint venture partnership to develop a polyethylene project costing about US$6 billion. "This is a huge project that requires sharing of risk," he points out. "We will contribute local expertise and feedstock into the project and our partners can bring knowledge on licensing, management expertise, access to market and so on."
Kazakhstan also has big plans on digitalization. "This is very important and this year, we've initiated to expedite the process of adopting digital technology," Tutkushev reveals. "This is inspite of the fact that there is some gap between our existing equipment, which may not be state-of-the-art, but can still significantly improve the performance and, therefore, the competitiveness of our assets and products with the additional digital technology."
Tutkushev emphasizes that in doing so, Kazakhstan is not investing to develop technology. Rather, it is investing to attract the best technology available in the market. "That is why we are partnering with General Electric to work on industrial assets in our portfolio because that is where we see a lot of synergies," he adds.