Sand, see and surf Thailand 4.0
With a semblance of stability, it is looking to a future of innovation
Three years since a military coup, the uncertainty in Thailand is dissipating. Meanwhile new growth engines are starting up to revive activity and stimulate private investments. The question is, will they work?
Thailand's problem is not going away. Twenty years to the month when the central bank emptied its foreign exchange coffers in a desperate bid to maintain the peg of its currency to the US dollar, it is again facing a swell of short-term capital flows putting pressure on the baht.
Are we seeing a repeat of the 1997 Asian financial crisis? Not quite. This time, the Bank of Thailand (BoT) is facing a problem of plenty. Offshore inflow is pushing the Thai baht in the opposite direction – stronger.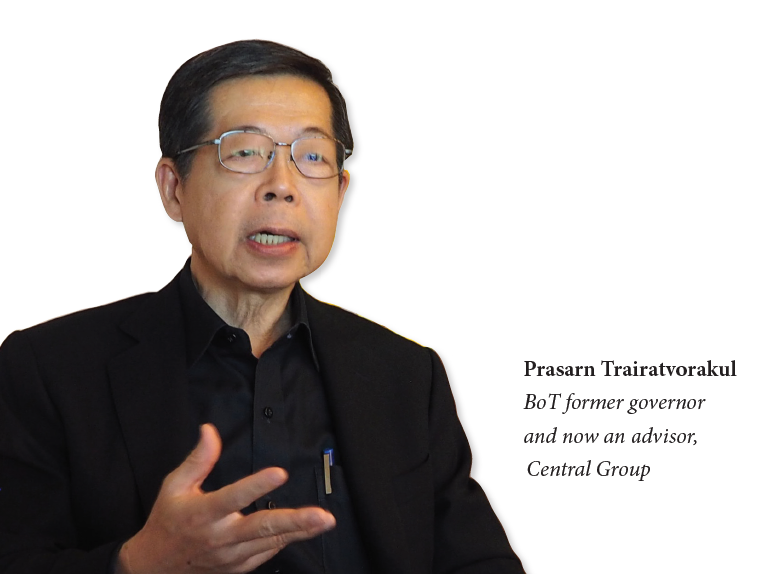 In late May, the baht strengthened to its highest level in nearly two years. It is in some sense a vote of confidence. But the central bank is worried. Speaking to the local media, BoT governor Veerathai Santiprabhob says the bank will "act on any excessive moves".
As a small open economy, Veerathai acknowledges that Thailand is vulnerable to what goes on outside. "We are definitely concerned and we face a lot more downside that we have to deal with," he points out at the recent annual meeting of the Asian Development Bank in Yokohama. "The risk of global movements such as protectionism not only in US administration policy but possible retaliation from trading partners could [also] have implications for an open economy like Thailand."
Prasarn Trairatvorakul shares the governor's concern. "We still have to find the proper balance," believes the former governor of BoT and now an advisor to the Central Group, one of the country's largest retail-to-property conglomerate. "This is why we need to liberalize further the balance of payments and to be more market oriented."
Reflecting on the 20th year since the Asian financial crisis, Prasarn shares with The Asset the challenge the central bank faced. "Sometimes people are asking why the exchange rate cannot be fixed or even to include it as part of policy statements to keep the rate stable," he relates. "In the world we live in, the exchange rate has to be flexible."
Prasarn recalls the pressure he felt in 2013. That was the year when the baht breached 29 to the US dollar, the first time since the Asian crisis. Funds were pouring out of developed markets in the face of the unprecedented quantitative easing (QE) by the US central bank and entering the emerging markets including Thailand in search of yield.
Politicians who were unhappy seeing the baht's rapid appreciation confronted Prasarn. "It was during Songkran that year, one of the most critical periods in my life. They did not like it; I had to provide a lot of explanations to the government," he reminisces.
Fortunately for Prasarn, US Federal Reserve chairman at the time, Ben Bernanke, announced it was going to start unwinding the QE a month later, surprising markets in what was since labelled as the taper tantrum. Five countries were especially hit hard including Thailand as hot money flowed out. "It was a relief," Prasarn chuckles. "Otherwise, I was not sure how many months I would have lasted!"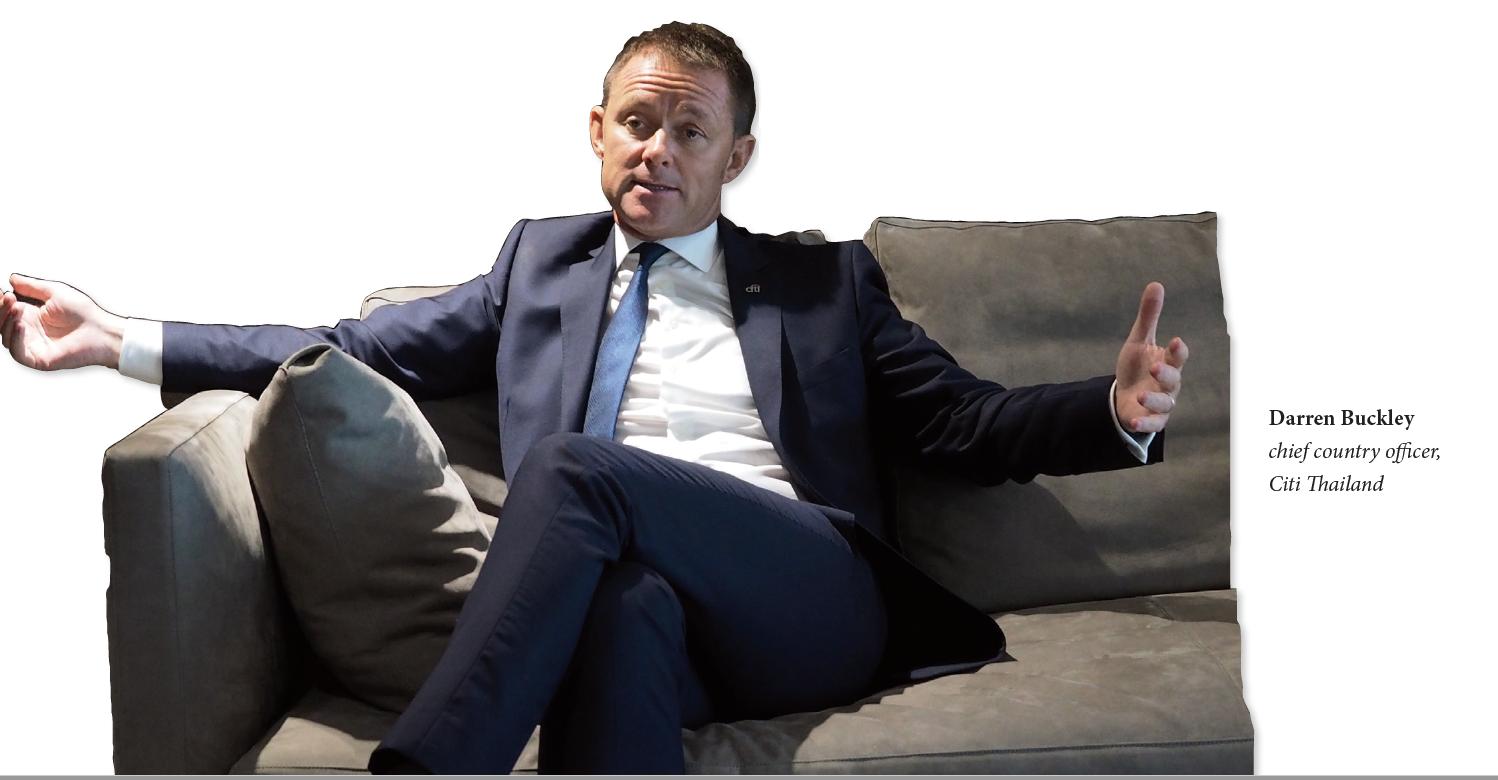 From outflow to inflow
So far too, Thailand has been able to outlast the bouts of hot money flows of recent years. "Asia has learned the lessons the hardest way," believes Veerathai. "The region has come a long way after the Asian financial crisis. A series of structural reforms were carried out to reduce weaknesses, improve growth potentials and safeguard monetary and financial stability."
Prasarn adds that currency traders viewed Thailand in the category of safe haven for a variety of reasons. "With international reserves of close to US$185 billion, total debt slightly above US$100 billion and only a small portion is short-term, currency back-up is plentiful."
Darren Buckley, chief country officer at Citi Thailand, agrees: "The country's financial fundamentals – debt-to-GDP, the level of foreign currency reserves, a banking sector that is well capitalized and liquid – are sound."
Indeed, the country's economic strength has remained resilient despite a number of uncertainties over the past few years. "We have had a number of country-specific shocks," admits Veerathai.
Thailand's political challenges led to the change in government and the setting up of a military junta – the National Council for Peace and Order – three years ago. This has been a constant source of investor concern in how it was going to play out.
Then there was the matter of changing the constitution and how the country is to move back to a democratically elected government. All of that played out last year with the referendum in August 2016 and the majority vote in support for the new constitution albeit at a less-than-expected voter turnout.
Political challenges were not the only cloud over its future. Thailand also experienced droughts including the most severe one in decades last year. That affected the agriculture sector. The National Economic and Social Development Board cited the drought as among the reasons that led to deterioration in the jobless rate to 1.2% in the first quarter of 2017, compared with 1% in the previous quarter.
The other big uncertainty was around the health of the King of Thailand. On October 13, 2016, the King passed away. Foreign investors were somewhat unsure how the transition to the crown prince becoming the King would go. As it turned out, it has happened without too much drama thus far.
But the unfortunate passing of the King, explains Veerathai, has implications on economic activity in Thailand. "Consumption and tourism, which are the keys to the Thai economy, slowed down." Aswin Techajareonvikul, CEO of Berli Jucker pcl, which acquired the hypermarket retail chain Big C last year adds: "Thailand is in mourning. What is happening now does not reflect the country's consumption power. By the end of the year, people will be in a better mood."
Indeed, the BoT governor says the outlook of the Thai economy has started to brighten. "This year we expect growth to be in the range of 3.4%, increasing from about 3.2% last year." The International Monetary Fund (IMF), which completed its Article IV consultation earlier this year, agrees. "The recovery is expected to advance at a moderate pace in the near to medium term," it said in its concluding report.
Tourism receipts have surprisingly remained resilient. Last year, tourist arrivals topped 32 million generating nearly US$46 billion worth of revenue. Although visitors from China account for a third of the total, what has been good to see is that diversification is starting to emerge away from just backpackers, according to one analyst.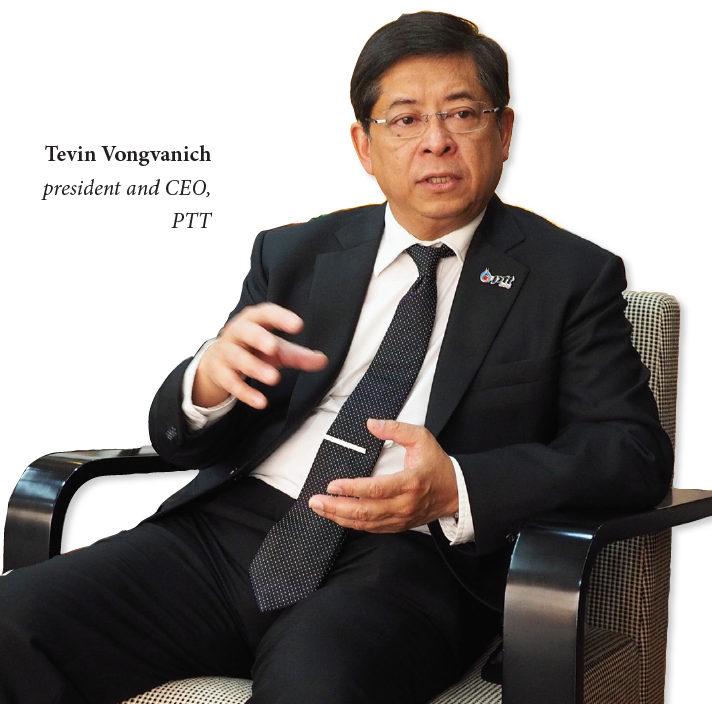 Reviving private investment
What is needed for a broad-based recovery, however, is a revival in private investment. A number of factors have held it back. For one, the manufacturing sector has spare capacity, around 40% as of November 2016, according to the Board of Investments, as a result of the slowdown in China, weakness in Europe, lower commodity prices and tepid domestic demand.
Household debt is high and reached 81% to GDP in May 2016, although it has since started to decline. Through the period of uncertainty, people have become a little bit more frugal. One analyst describes it this way: "Why spend when you are not sure about how your income is going? And is it really essential spending?"
Veerathai believes concerns about outside risks also have been a drag on private investment. Apart from protectionism, which could have big implications for the Thai economy, geopolitics is another. "It is something that we have to keep an eye on," he adds.
As a result of these two outside risk factors, he believes they have already delayed private investment. "We have been hoping that private investment would be picking up with the revival of manufacturing and export activities," he says, alluding to encouraging economic data for the first four months of 2017. According to the Ministry of Commerce, exports were up 5.69% during the period to US$73.3 billion, the highest growth in six years.
Production to digital
Meanwhile, the government has launched a bold agenda dubbed Thailand 4.0 to escape the middle-income trap and engineer an economic turnaround based on innovation. Prime Minister Prayut Chan-o-cha, in a recent speech, noted that Thailand has been in the middle-income trap for over three decades. "It is moving nowhere."
IMF's describes Thailand's predicament in its latest country report: "While cyclical conditions are improving, Thailand is afflicted by features of the 'new mediocre' facing some advanced economies. Structural bottlenecks are holding back employment and investment, reinforcing weak expectations and domestic demand."
To infuse new energy to the economy, the government has identified ten target industries as the focus of Thailand 4.0: next-generation automotive; smart electronics; high income tourism and medical tourism; efficient agriculture and biotechnology; food innovation; automation and robotics; aerospace; bio-energy and biochemicals; digital; and medical and healthcare.
Led by Somkid Jatusripitak, the deputy prime minister and the country's economic czar, the government is pushing the digitization agenda, moving away from a cash-based to a digital-based society. The launch of PromptPay, the national electronic payment programme, is causing a stir. But BoT governor Veerathai is confident that it will improve productivity across different segments.
"As a government that wants to reduce and eliminate corruption, taking cash out of the system is a great step," argues Citi's Buckley. "Suddenly, there is now a digital trail and you can follow where the money is going and who it is going to. It is also more efficient."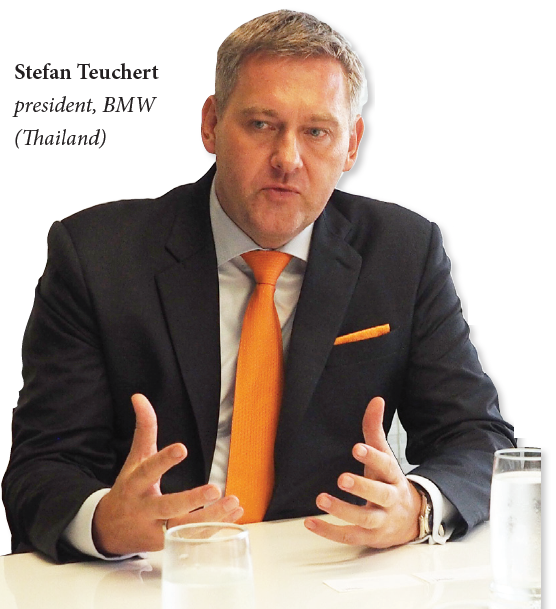 Crowd-in infrastructure
Underpinning the drive for innovation is the government's infrastructure plan. In December 2016, Thailand's cabinet approved projects worth US$25 billion that include railway and airport upgrades, high-speed rail, roadways and the development of the Eastern Economic Corridor (EEC).
Srettha Thavisin, president of Sansiri, one of Thailand's leading property developers, says infrastructure is vital if the country wants to grow faster. "You can't expect GDP growth of 6% to 7% unless you have infrastructure in place," he tells The Asset. "You cannot rely solely on export and tourism."
The IMF agrees that the time is right for the government to spur activity. "Large infrastructure projects remain macro-critical to stimulate domestic demand and inflation, crowd-in private investment and imports, and support potential growth and external rebalancing," it notes in its latest report. However, it also has a word of caution: "Fiscal space should not be used for short-term measures that are untargeted and poorly aligned with long-term goals."
Some of the country's largest enterprises are wasting little time to enter the focus sectors identified in Thailand 4.0. "We just returned from the US where our affiliate, GPSC signed a memorandum of understanding with 24M," shares Tevin Vongvanich, president and CEO of PTT, the country's largest energy group, in a recent interview with The Asset. 24M is an energy storage technology company based in Cambridge, Massachusetts "This will be a new step for PTT to enter the energy storage business."
While in the US, Tevin also visited manufacturers of electric cars including Tesla as well as exploring research cooperation with a number of universities such as the Massachusetts Institute of Technology, Stanford University and so on. "We are moving ahead and preparing ourselves for the disruptive technology."
New corridor
The EEC, the flagship investment destination under Thailand 4.0, which runs from Chachoengsao, Chonburi and Rayong, is a hub intended to attract more foreign investors into the country. A committee, chaired by the prime minister, is taking the lead to flesh out the development plan. A number of companies have been approached to become anchor tenants.
"What they are trying to do is to up-tier, up-scale Thailand and to create a new wave of investments," opines Citi's Buckley. "The government is saying: we will put in the infrastructure; we will digitize the economy; we will make it easier for you to work here; we will provide additional incentives. If you are in these industries, Thailand wants to go there."
One multinational corporation that has expanded its presence in Rayong along the EEC is BMW. "In the past 20 years, Thailand's economic growth has enabled its people to earn more money," says Stefan Teuchert, president of BMW (Thailand). "With average income starting to increase, the middle class is being established, which is our target market."
Two years ago, he shares, BMW established a regional purchasing office in Thailand. "The focus is not only to source for Thailand or Asean but even to find suppliers which we can use for the whole world. We have a worldwide quality standard. If you look at the manufacturing plant in Rayong, we have worldwide KPIs in regards of quality and failure rate. The plant in Thailand is one of the top plants in the world."
Competition vs scale
While these are positive indicators for the future, Thailand faces competition. A number of countries are looking to do the same things. Vietnam has been aggressive and has been taking some foreign investments that would traditionally have gone to Thailand.
But what is in the country's favour is the fact that until recent years, it had been quite successful in attracting foreign direct investment, especially from Japan and the US. In other words, it already has the scale.
Japanese companies, for example, have sunk some US$50 billion into Thailand and they are unlikely to pull out. If Thailand is able to create new ways to attract capital, it is understandable that these companies would look to Thailand first before they go elsewhere.
The US, on a cumulative basis, also has some US$50 billion invested. "If you think about the scale and size of that investment here, it may be different investment going forward," adds Buckley. "But if the country can bring about a period of stability, can reassure foreign investors that Thailand will remain competitive, be an attractive destination for investments with a strong rule of law and be tax efficient for people to invest in, then certainly Thailand has an advantage."